Review: Focal Elear – Way Ahead of its Price Range
Rob Stumpf
Focal (pronounced like "faux-kal") is perhaps one of the most well-respected audio brands in the world. The French speaker maker turned headphone manufacturer has proven itself to be a capable leader in the personal audio segment, especially with a selection of high fidelity headphones that can be had for under $750.
Today, we're looking at a set of open-back cans Focal calls Elear – the younger and significantly more affordable brother of the $4,000 Utopia that shares similarities in its designs and technology at a fraction of the cost. But does it live up to the hype that is Focal's reputation?
First Impressions
The Elear is a controversial set of cans that many people in the Hifi community have a war against. Given that the MSRP of these headphones bring you into the kilobuck-range (that is, over $1,000), you'll probably be expecting a lot of headphone for the money.
When listening to the Elear for the first time, you'll immediately understand that these are not only headphones capable of producing fantastic sound, but also that they sound unlike most other headphones that you've listened to thus far.
Crisp, clean sound with very punch and responsive notes fill the space between the unique M-shaped 40mm dome drivers and your ears. These are headphones to remember.
Construction and Comfort
Everything about the unit speaks of quality – from the moment the box is opened, it's clear that Focal put a great deal of thought into small intricate details that make this unit feel like it's worth the price.
The small weaving mesh of black anodized aluminum that surrounds Focal's illustrious marque to the beautifully curvaceous piece of metal that holds the cup in place, small design details speak loudly.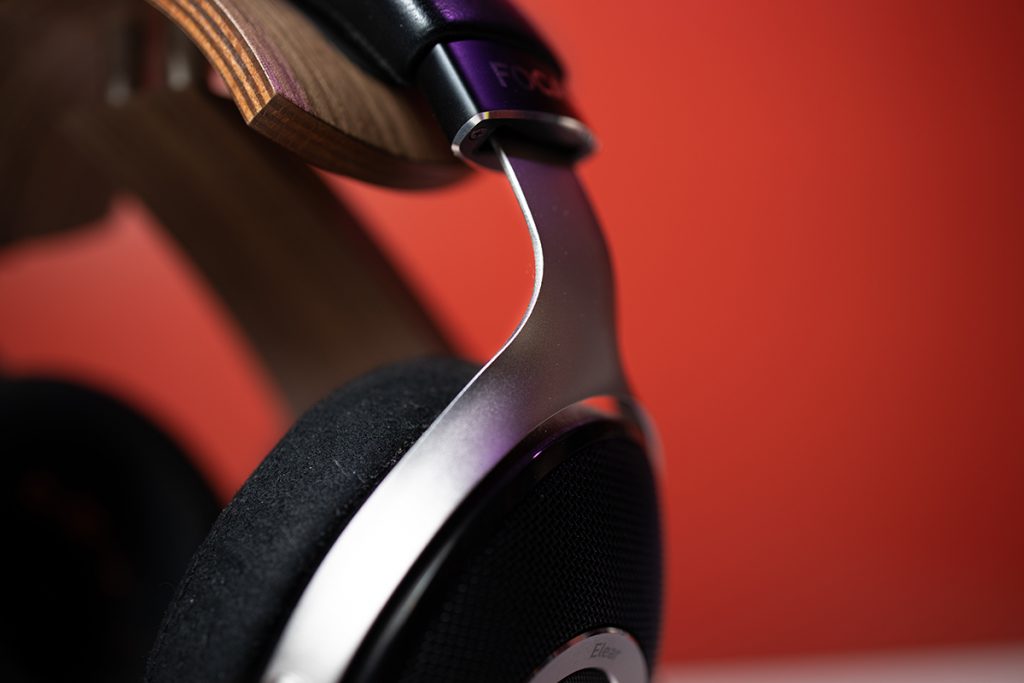 But so does each and every movement of the headphone, literally. Despite the finesse of the French construction, the Elear makes a lot of creaking sounds with every twist and turn.
Given that the unit lacks any time of gimbal, this is likely intentional play to help the egg-shaped ear cup move into place and sit atop your skull while making an optimal seal with your ears. It's not really noticeable once music is playing, but worth noting about the unit's overall construction.
One thing I cannot forgive Focal for is the awful stock cable. While it certainly adds to the headphone's premium feel (with dual conductors running the entire length and "self-locking" mono tips to terminate at each cup) the actual experience of the cable is subpar.
At 6.5 ounces (185g), the 9.8 foot cable makes up more than 40 percent of the units overall 15.5oz (440g) weight. Switching to any aftermarket cable will help most people enjoy a more satisfactory listening experience.
And don't be scared of the nearly 1-pound weight of the Focals. Despite the number, Focal has made the Elear surprisingly comfortable and easy to wear for extended periods of time. The microfiber-wrapped memory foam ear pads make the listening experience perfect.
Sound
The lows on the Elears aren't weak, but they aren't something you should prioritize when buying these cans. Bass is punchy and quick – very tight, just don't expect it to rattle the house.
Don't get me wrong; the Elear doesn't fail to deliver bass. Extension is fantastic for a dynamic driver, however, compared to some of the more bass-heavy planar magnetic offerings on the market (see the Hifiman HE4xx), the Elear leaves a little bit to the imagination with its sub-bass roll off. For example, the period in Zeds Dead – Stardust from 1:30 – 1:35 simply doesn't pack the same emotional jab as some other units I've trialed.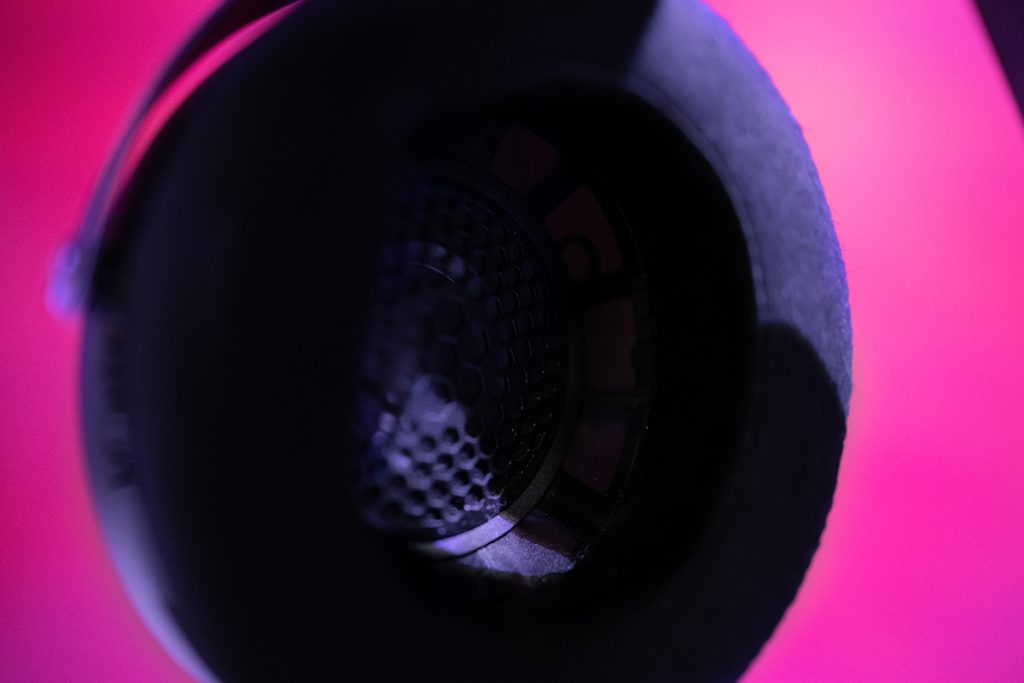 Lows into mids feel slightly blended together, but definitely not congested (perhaps thanks to its very open and airy design).
Detail is certainly present throughout the mid-range with beautiful instrumentation and balance. I really enjoyed listening to tracks like Coletta's Wanderlust when demoing these.
Now here's where we reach the troublesome bit of the Elears: upper-mids. There is a clear recession that can make certain sounds almost thickened (not quite muddied) and affect the intimacy of some female and higher-range vocals. After a few minutes of listening and adjustment, this becomes fairly bearable and a non-issue for me, though others in the community have quickly condemned the Elear for this issue.
Highs are pin-pointed and razor sharp. Slides up and down a guitar's fingerboard are pleasurable and not over-pronounced, while hi-hats are aided by the same fast response that makes bass so punchy.
Sound stage
This is perhaps one of the only things that I would describe the Elear as being "average" in. While the stage isn't extremely large, it is certainly present and makes itself known with a good audio source.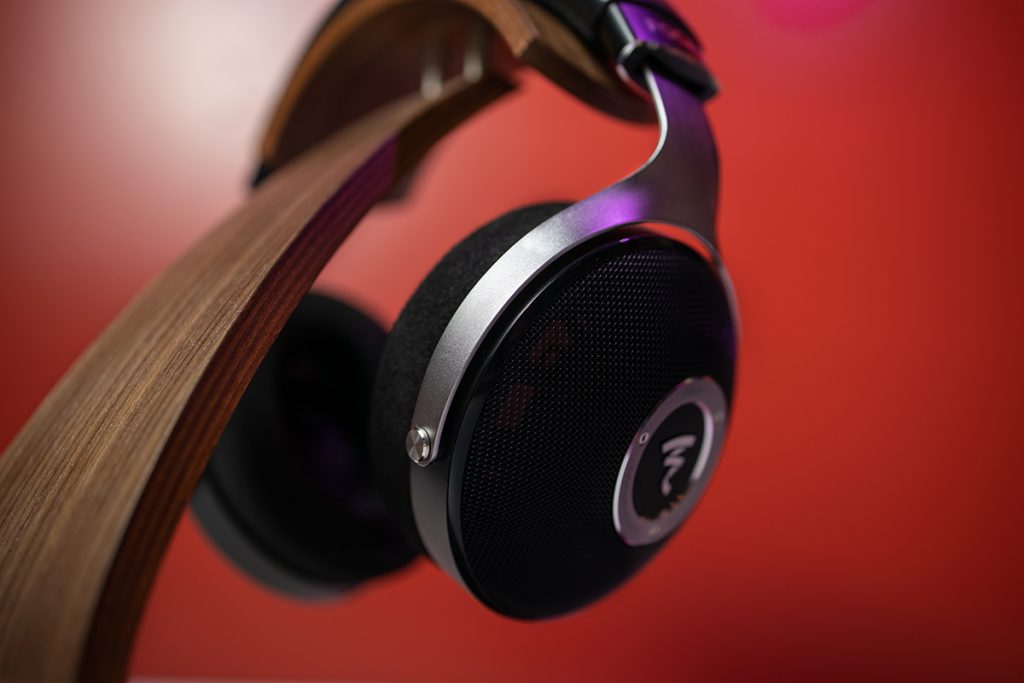 Dance Gavin Dance's Summertime Gladness shows off the imaging of the Elears from the start, moving instruments around the stage with ease.
I say around because the Elears do a great job moving things off-center, but anything in the middle seems to kind of blob like what one would expect from a closed-back headphone.
Clarity and Detail
Back to above average – we'll now talk about clarity. The Elear has arguably the best clarity in its price segment, reproducing acoustic sounds with exceptional and exquisite detail.
Focal attributes the Elear's clarity to the same unique M-shaped driver construction found in the Utopia. Regardless of the reasoning, it's something that you can't quite grasp until you put on a set for the first time.
Hear What I Hear
As always, you can listen to the Spotify playlist we use to test all of our headphones on the sidebar, or by clicking here.
Portability
As if the God awful cable wasn't enough of an indicator, the Focal Elears are something you'll want to listen to in a stationary setting at home. They're a great leisure headphone to just sit back in your favorite chair and enjoy some tunes.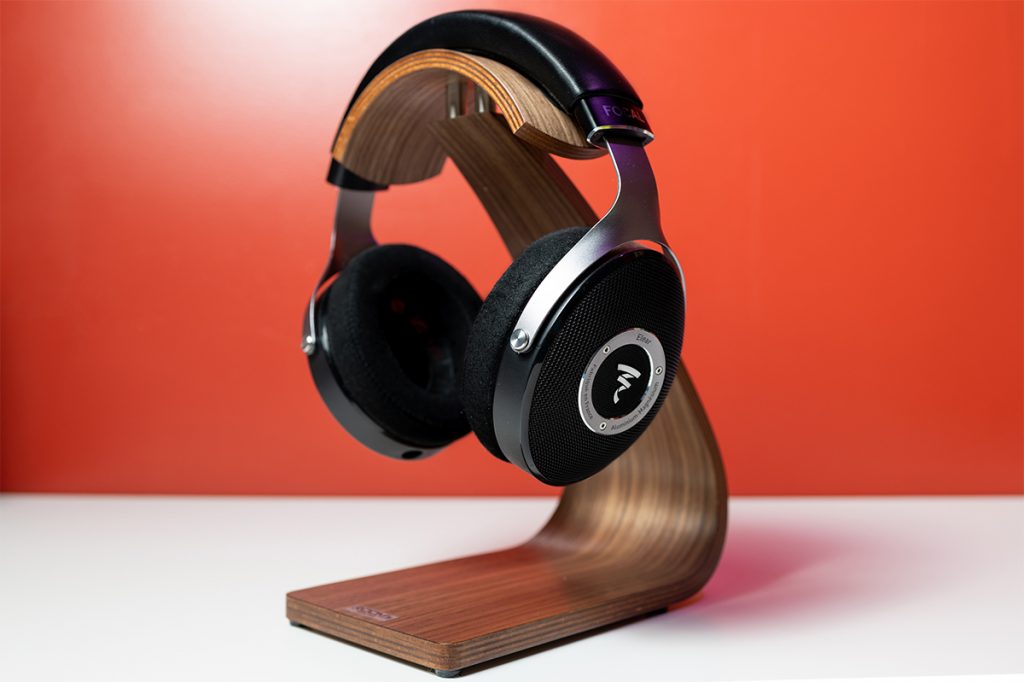 As expected, these open-back headphones aren't exactly the pinnacle of noise isolation, so expect your co-inhabitants (or anyone within the same room) to enjoy your music with you.
These are also comfortable to wear around the house while doing light housework. I paired the Elears with the Fiio Q1 MKII and BTR3 bluetooth receiver (separately) and was able to enjoy them at a moderate volume.
I wouldn't take them on the treadmill or outside the house, but if you're mostly a stationary listener, you'll have no issues at all wearing these for extended periods of time.
Nerd Notes
Drivers: Dynamic – 40mm, beryllium
Style: Over-the-Ear, Open Back
Weight: 15.5oz (440g)
Frequency response: 20 Hz–35 kHz
Sensitivity: 104 dB
Impedance: 80 ohms
Plug: 3.5mm mono, "self-locking"
Cable: 9.8-foot (3m), terminated in 1/4″ (6.3mm)
Final Thoughts
Let's be clear – the Elear isn't like every other headphone out there, and it's definitely not a set of cans for everyone. But what's makes it different also makes it great.
There is no other headphone under $1,000 that does what the Elear does, and that makes them incredibly fun and unique. Exceptional clarity and engaging listening are perhaps the unit's biggest selling points, however, keep in mind that you'll have to be willing to ignore the mild sound stage and upper-mid dip.
Should you buy this? Maybe. It's more complicated than a simply yes or no.
Nowadays, you can get the Elear as a bundle with a hard case and Focal Utopia pads for as little as $600, but that's awfully close to the Focal Elex which often goes on sale for around $700 and has an arguably more desired sound profile (though the use of the Clear or Utopia pads on the Elear often negate this point for people).
Where to Buy
We recommend going through Headphones.com if you're looking to buy a new set of Elears. The bundle described above (with Utopia or Clear pads) can be had for $599 at the time of writing.
Used, the Elears are an absolute steal and can be found on Reddit's /r/AVExchange and other sources for around $400.