Review: BLON BL-03 is the Only IEM Under $40 You Need to Own.
Rob Stumpf
2019 has been the year of leaps and bound in Chi-Fi. Specifically, the rise of superb In Ear Monitors for pennies on the dollar compared to some of the big boys like Campfire Audio and Noble.
One particular manufacturer, Linsoul, has hidden behind the curtain as it gives credit to its child companies. Now, one of its newest IEMs, the BLON BL-03 has absolutely left the internet speechless and has backed the standing king (Tin T2) into a corner.
First Impressions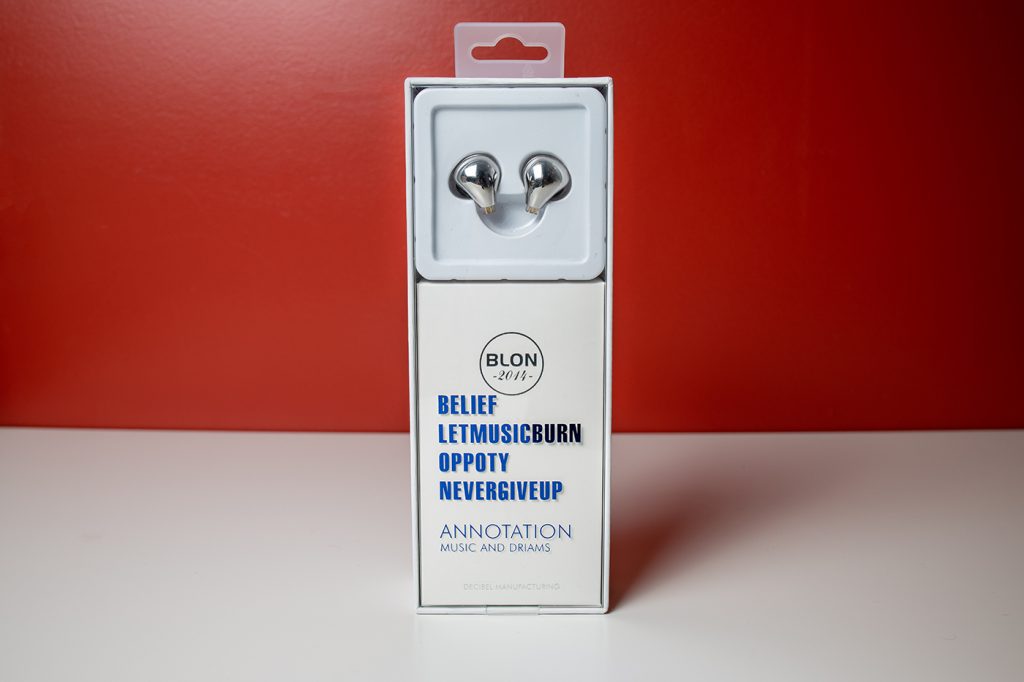 Belief. LetMusicBurn. Oppoty. NeverGiveUp.
I'm not sure what Oppoty is (opportunity?), but it's apparently part of the BLON experience.
From the very moment I placed the BL-03s into my ears, my life was changed. Gone was my impression that cheap IEMs were something I would only use if my life depended on it and I welcomed a new era of affordable sound into my life.
I found the stock array of silicone tips to be incredible unfulfilling, so I switched them out to my preference – more on this later. However, the most important takeaway in this review is that you should always use tips that are most comfortable for you and understand that changing the material may change the perceived sound.
Construction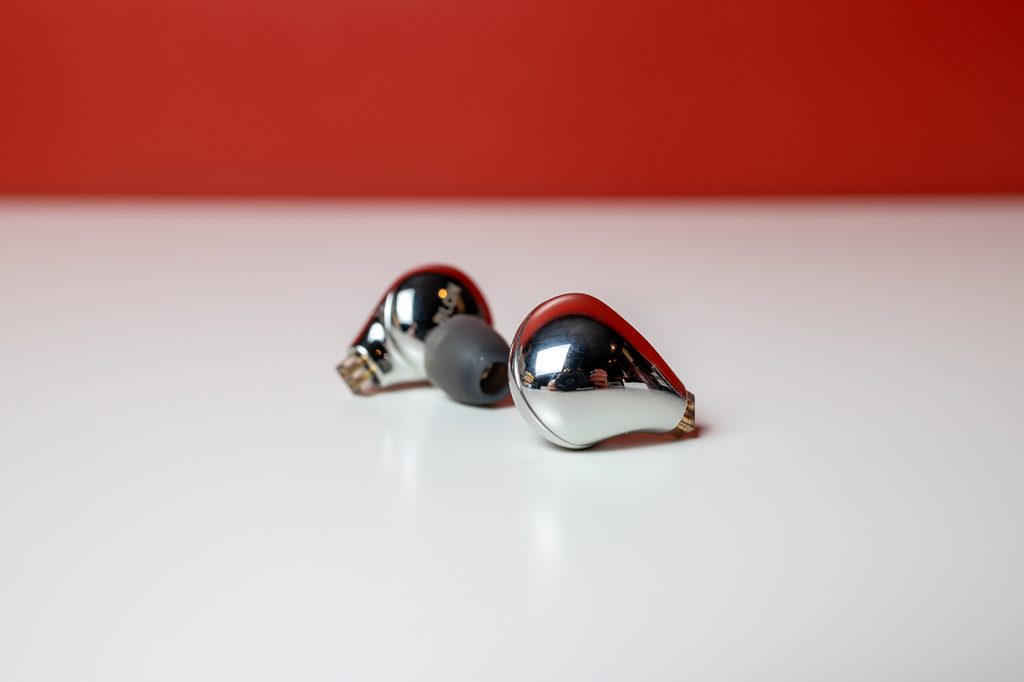 Fit and Finish
The BL-03 is a two-piece curvaceous zinc-alloy shell that is designed to fit precisely into the ear's intertragic notch. There are no harsh edges or points that cause discomfort and sizing is quite malleable to accommodate for most ear shapes and sizes.
Beware that the all-metal construction means that these are fairly conductive of its surrounding temperatures. Leave it in a hot car and you might have a bad day; likewise an easy way to wake yourself on a cold morning.
Long term I have some concerns regarding the reflective finish. If my years on this planet have taught me anything, it's that shiny things show imperfections quite easily, and I'm sure these are no exception.
Cable
The cable on the BL-03 isn't good.
It's thin, lightweight, and cheap – braided with long leads and terminates in a right-angle 3.5mm connector. Cable management is truly awful, and no velcro or any sort of retention comes with the unit. The cable also doesn't have any sort of adjustment clip, but that's only a minor nuisance.
I'll give Linsoul a pass here because you can't really expect that much out of a set of earphones that cost this little, but I would rather pay a few dollars extra and have a bit more management.
The BLONs are also available with an integrated microphone for an additional $3.
Packaging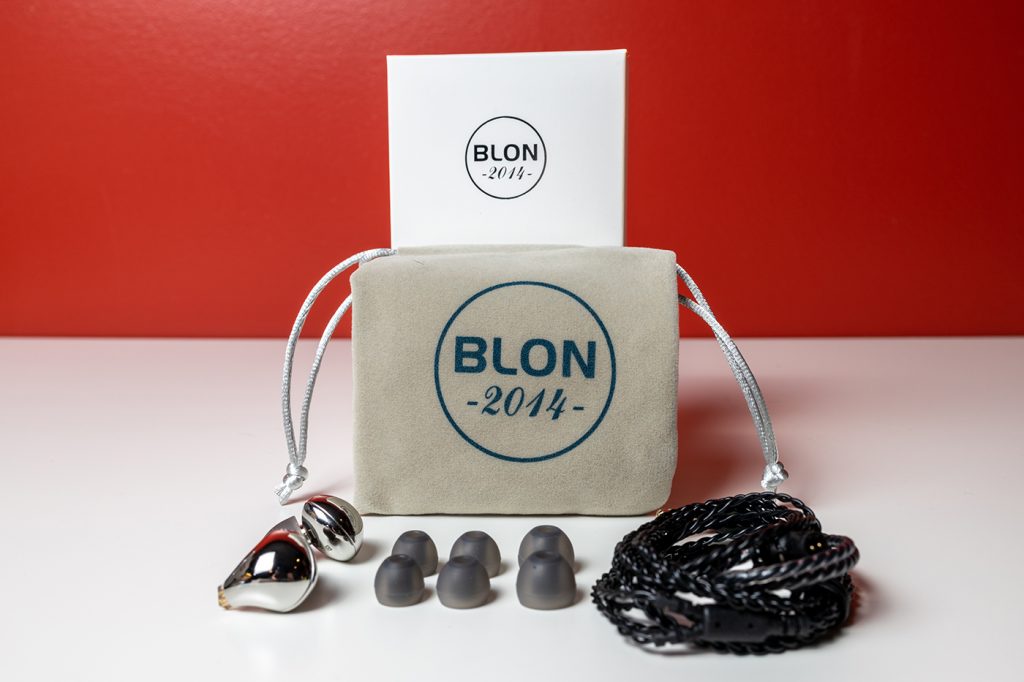 Packaging is typically something disposable, but it also helps to show just how a company likes to present its product – how luxurious it might be. In the case of a $35 IEM, you can't expect much, because I promise you won't get it.
The BL-03 is packaged quite cheaply with the thinnest possible crinkly plastic housing the earphones. Once you actually touch the BLONs, you'll forget all about the cheap plastic though, as the actual IEMs feel quite premium.
Tree extra set of silicone tips (small, medium, and large) are included, along with a small microfiber sack useful for carrying the coiled up cable.
Sound
Here's the part I know that you want to hear about; sound.
The BL-03 is currently the center of Chi-Fi hype because it produces an extraordinary amount of U-shaped sound for its price range, beginning with its prominent lows and extended sub-bass.
The Browning's Carnage (Genre: Electronicore) and Daft Punk's Doin' it Right (Genre: Electronic/House) both show off the BL-03's ability to deliver hard hitting bass without distortion and muddiness.
I will note that I was able to achieve better results using aftermarket foam tips. The included silicone tips are quite unfulfilling and, although they still produce a good sound, really don't capture the hard-hitting lows and isolation.
Mids are fairly recessed, so vocals and intimate instruments can feel a bit muddied. Metalcore and other rock-oriented music made me want to reach for a different set of IEMs, though acoustic and well-mastered tracks were tolerable. Sending the sound through Equalizer APO seemed to revive a bit of the lost instrumentation.
Next comes the highs, which were quite bright without being sibilant. Treble rolls off in the higher range and never really causes fatigue when listening. It's good, but not great.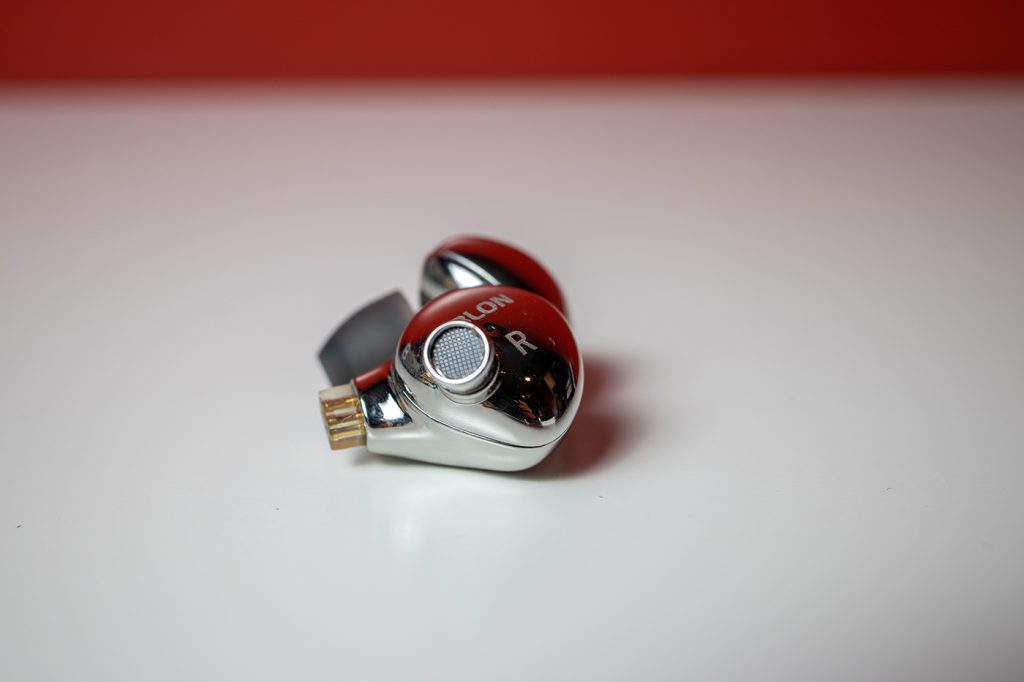 Sound stage
One word to describe the BL-03s sound stage? Surprising.
It's not small and contained like one might expect from an IEM of its class and caliber, but it certainly isn't like a massive
Clarity and Detail
Sounds are crisp and clear; while not always completely accurate in reproduction due to the muddiness in the mids, the imaging is fairly in part thanks to the above average sound stage – lateral imaging and instrumental placement is again ahead of its class.
Puscifer's The Humbling River (Genre: Experimental Rock) is a great example of moving sounds with massive low-end while maintaining clarity.
Hear What I Hear
As always, you can listen to the Spotify playlist we use to test all of our headphones on the sidebar, or by clicking here.
Portability, Comfort, and Use
BLON's curvy IEMs proved to be quite comfortable for me to use. In fact, I could wear these for long hours without growing fatigued from sound or becoming irritated from the tiny metal units sitting in my ear… with the right tips.
I will once again reiterate the importance of finding tips that work best for you. The stock silicone tips were not comfortable, and swapping them out for foam was a game changer.
IEMs are generally portable by nature. I carried these around in my backpack by slipping them into the supplied BLON-branded bag and hid them from my coworkers so I didn't have to explain what the acronym meant.
These performed well while walking around, jogging on the treadmill (you can thank the behind-the-ear hooking properties of the otherwise terrible stock cable), and pretty much any other scenario I put it in.
Nerd Notes
Drivers: Dynamic – 10mm Carbon
Style: In-Ear, Wrap-Around
Weight: 0.5oz (per side, without cables) (15g)
Sensitivity: 102 dB
Impedance: 32 ohms
Plug: 0.75mm QDC (2-pin)
Cable: 4-foot (1.3m), 4-wire braided, terminated with a right-angle 3.5mm connector
Final Thoughts
Listen – I'm not going to tell you that these earphones are perfect, because they're not. They are, however, an extremely fantastic selection for its price.
If native Bluetooth support or Active Noise Cancellation (ANC) isn't a requirement for your next set of earbuds, I'd invite you to give these a try.
Should you buy? For $35, the better question might be "why not?" – these are a fantastic introduction into Chi-Fi and a good all-around purchase that I prefer to both the balanced Tin T2 and bass-emphasized Yinyoo V2.
Where to Buy
At the time of writing, the BLON BL-03 are available on Amazon for $35.99.