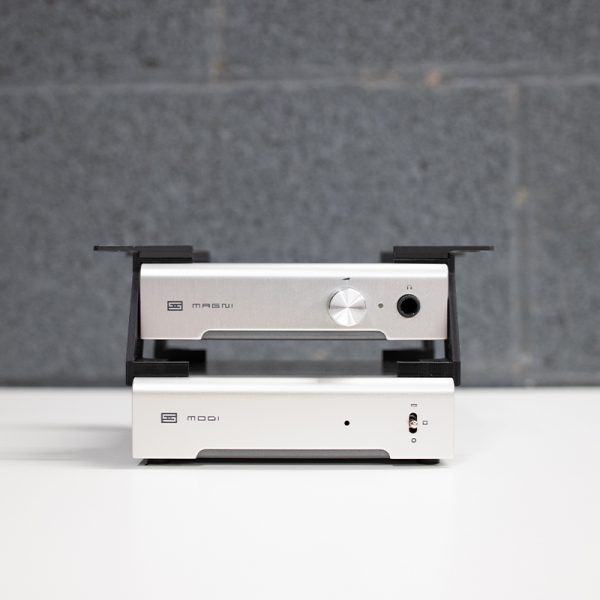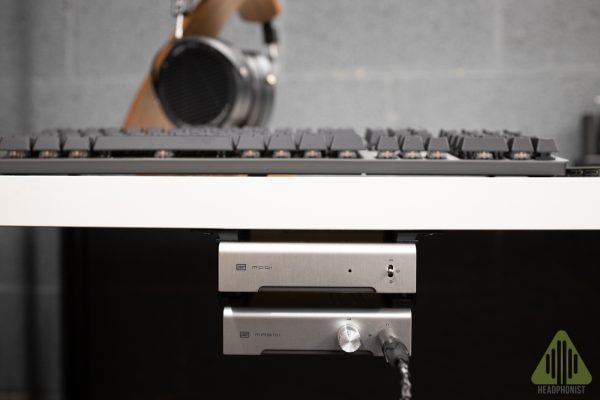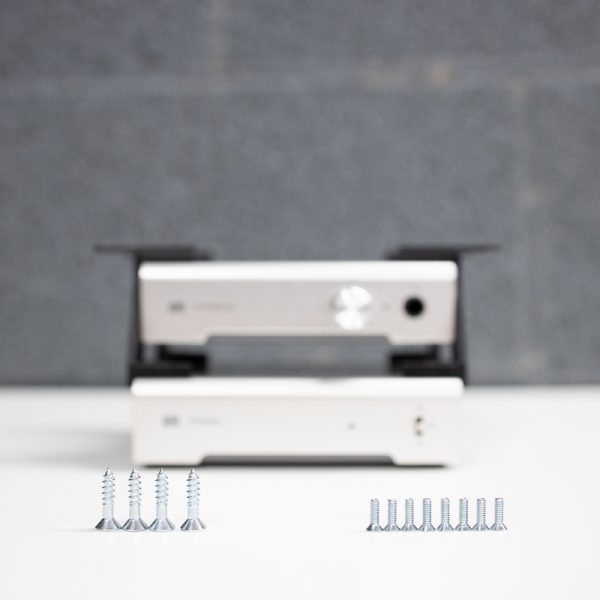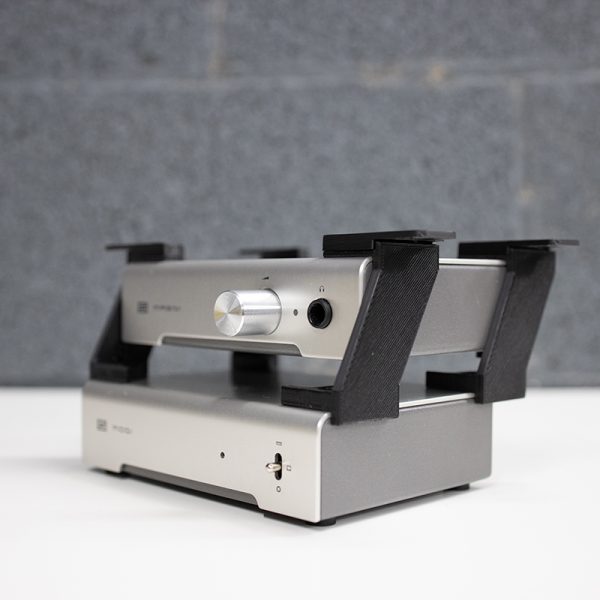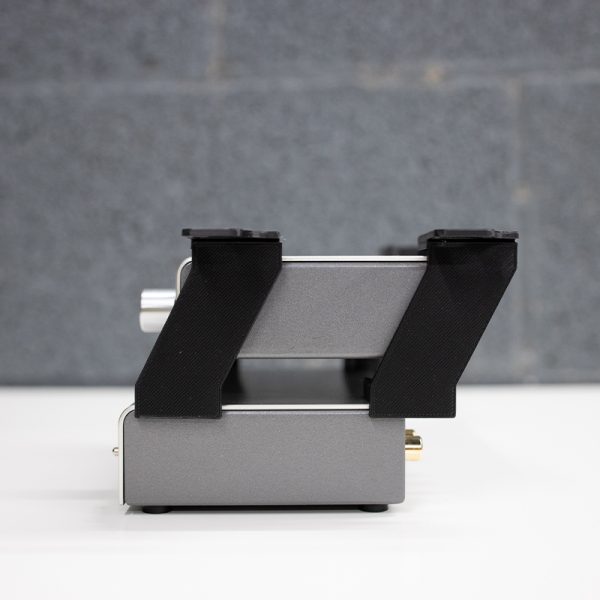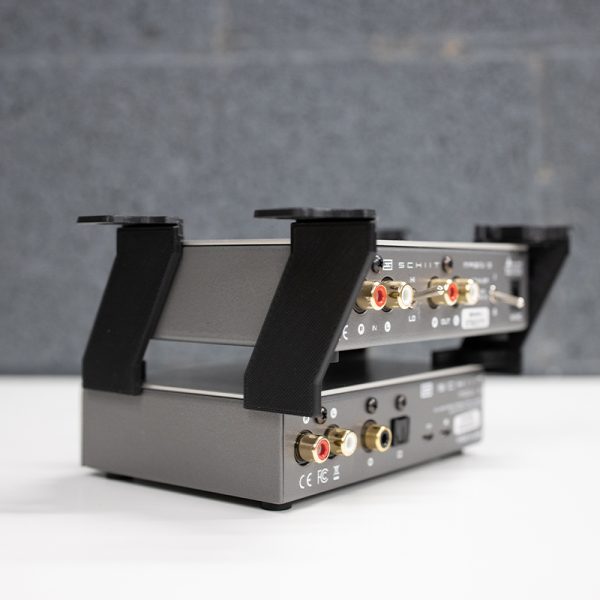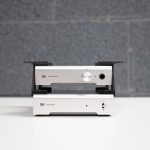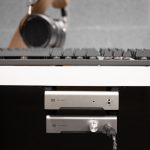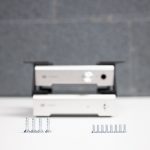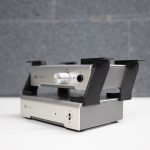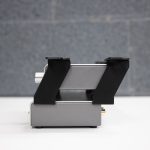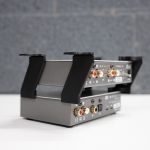 Schiitsicle For Magni + Modi (Schiit Stack Under Desk Mount)
Behold, the long requested Schiitsicle!
For the minimalist in us all – a way to finally move your Schiit stack off of your desk. This product includes a single mount set meant to secure your Amp and DAC together, as well as all hardware needed to mount under a wooden desk. We also include elongated machine hardware compatible with Schiit's standard mounting specs.
Version 2, which is now the version that is shipping, has the following changes:
Four separate posts

: Originally, this method was used for the Magnius/Modius mounts due to print volume. It made sense to carry it over to the Magni/Modi, as the long bars were wasteful and harder to ship. The same concept could be achieved with the locking lugs (keep reading) on the v2.

Thicker mounts

: We haven't had a complaint about v1 breaking, but this was always something we thought could be improved, so we just did it.

Locking lugs

: The top mount now locks into place to avoid rotation. This also eliminates the need for the oblong holes used to position the top bracket.

Orientation change

: Feedback received favored that the top unit sit more recessed than the bottom unit. We've made that change in the v2.
NOTE: This mounts your Amp and DAC above/below one another. Its height is roughly 3.25-inche, so please keep that in mind. If you're looking for a single-height stack, check out classic under desk mount.
Compatible with Schiit Magni amps and Modi DACs (2, 3, 3+, Heresy). May fit other Schiit products using the same mounting case.  Not compatible with Schiit Magni+/Modi+ released in 2022 – compatible mount coming soon!
These are compatible with PYST and short-link cables cables, however, they will not work out of the box with any of the PCB-based solutions on the market today due to the slight offset required for proper screw mounting.
This item ships free!